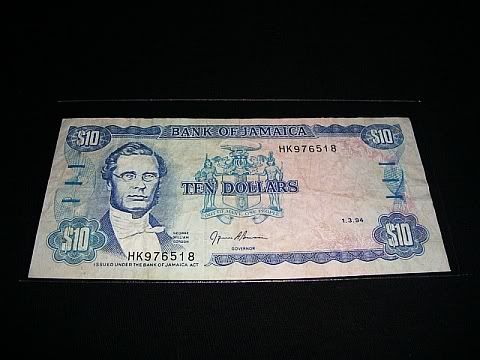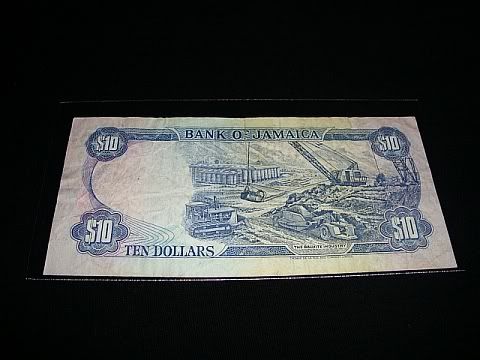 - Banknote Jamaica
- Bluish purple on multicolor underprint.
- George William Gordon at left, arms in underprint at center. Three horizontal sorting bars at left and right.
- Signature J. Bussieres
- Back: Bauxite mining scene at center right.
- Watermark: Pineapple.
- Torn in the middle and have the patch with solofan tape
- Printer: TDLR.
- PRICE : Sold